Exciting News January 2017!
Worcester Business Journal announced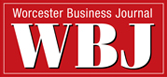 "Renaud HVAC & Controls, Inc. has changed hands!"
Tom Nicalek, president of Renaud HVAC & Controls, announced on January 1, 2017 that he purchased the business from his former partner, Tom Renaud. Nicalek has managed Renaud HVAC for 18 years, and became a partner when he bought a minority stake in the business in 2012.
The company provides commercial HVAC services to about 200 industrial, healthcare and government clients in Central Massachusetts, through its installation and service departments, said Nicalek. Operations will not change as a result of the sale, Nicalek said in a letter to customers. He declined to disclose the sale price in an interview Thursday.
Tom Renaud will continue to own and operate Renaud Electric & Communications Inc., a separate company located in the same building.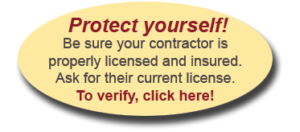 • • •
Since 1998, Renaud HVAC has been providing heating and air conditioning installations and service for commercial clients throughout Central Massachusetts. Our skilled technicians work diligently to provide you with the very best service and strive to exceed the highest performance standards.
Our goal is to work with our customers to educate them on the proper installation & service strategies, and provide effective, reliable solutions on time and within budget. Whether you require new installations, maintenance, repair, replacement or remodeling, we are your high quality and cost-effective heating and air conditioning company.
We are proud of our strong commitment to our customers and our community. As a result of this commitment, the vast majority of our customers are repeat customers. We look forward to helping you,
The Renaud Team
RC License # 124666
Sheet Metal License # 73-SM-B
Master Plumbing License #15517